2020 Mercedes-Benz EQC in Colorado Springs

When it comes to electric SUVs that are aiming to change the future, everyone wants to know more about the 2020 Mercedes-Benz EQC. The biggest questions related to the 2020 Mercedes-Benz EQC concern price, EV range, and various other specifications. To help you understand more about the upcoming 2020 EQC, we have gathered all the information you need. We will aim to cover the new Mercedes-Benz EQC trim levels, pricing, range, performance specs, and reviews.
2020 Mercedes-Benz EQC Release Date
As of January 2020, it is still unclear when exactly the first-ever Mercedes-Benz EQC will debut to the public. It's likely that we will see the 2020 Mercedes-Benz EQC 400 release sometime mid-to-late in the 2020 calendar year.
2020 Mercedes-Benz EQC Price
We finally have the official price on the all-new Mercedes-Benz EQC electric SUV. Right now, the 2020 Mercedes-Benz EQC features a starting price of $67,900.
2020 Mercedes-Benz EQC Trims & Configurations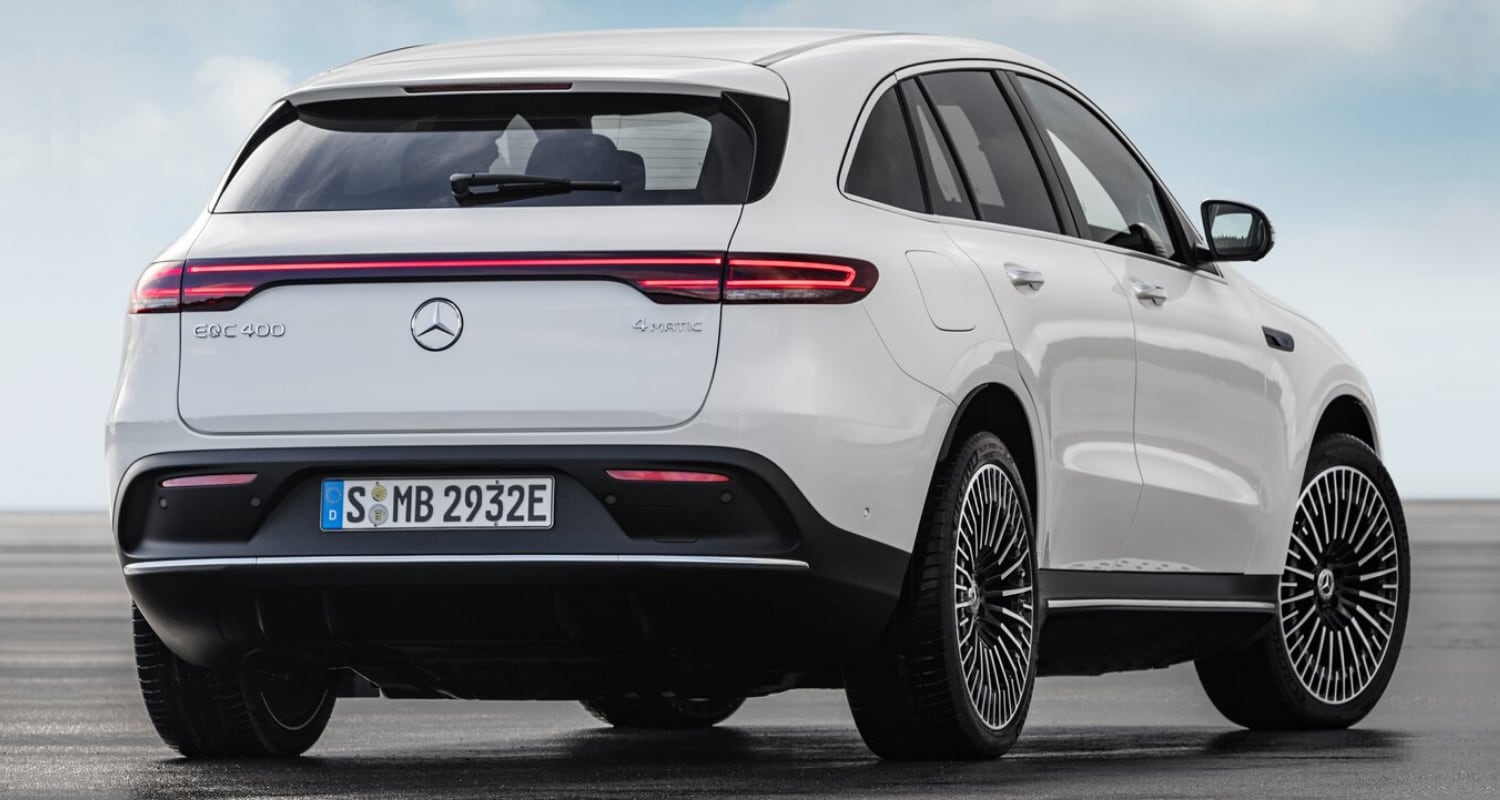 As of now, no one truly knows if more trim levels will become available on the new Mercedes-Benz EQC. Currently, the 2020 Mercedes-Benz EQC 400 is the only trim level that is offered with the EQC. This all-electric luxury SUV might eventually come in a larger variety of styles and configurations, but only time will tell.
2020 Mercedes-Benz EQC 400
The 2020 Mercedes-Benz EQC 400 is the first electric SUV produced by Mercedes-Benz and leads the EQC family along with leading the charge into an all-electric future that Mercedes-Benz is dedicated to upholding. The 400 doesn't necessarily designate the power output (even thought it is close) of this SUV or refer to any performance specification. It simply marks the position of this vehicle in the new Mercedes-Benz lineup.
2020 Mercedes-Benz EQC Interior Features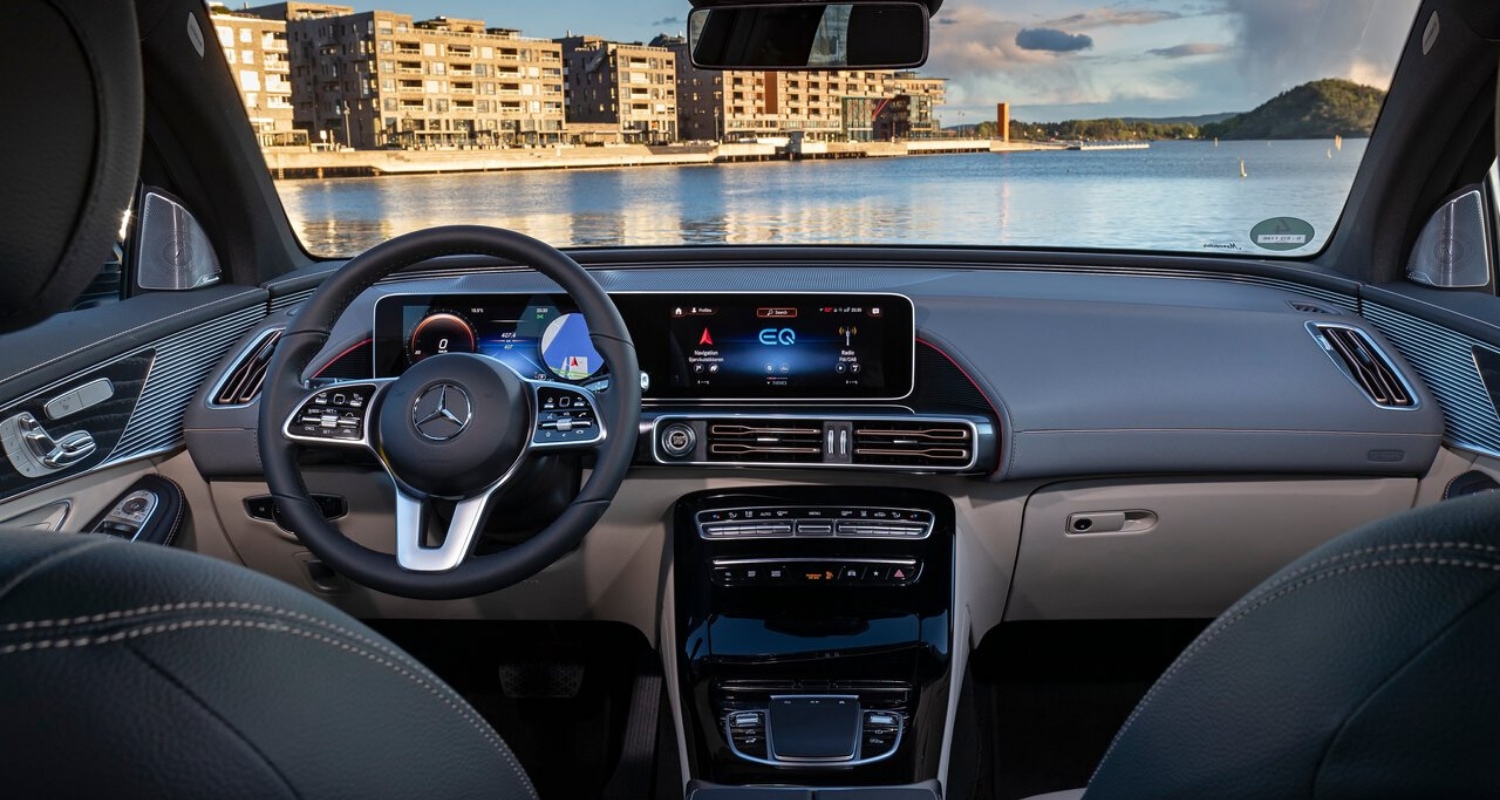 The 2020 Mercedes-Benz EQC interior contains a state-of-the-art cabin filled with the same innovative technology in other new Mercedes-Benz SUVs. The large, wide 20.5-inch digital screen combines the 10.25-inch instrument cluster to the 10.25-inch touchscreen infotainment system. The MBUX (Mercedes-Benz User Experience) system contains the latest voice control technology so you can activate the system simply by saying, "Hey Mercedes." Expect enough room capacity for 5 people with interior dimensions measured at 41.4-in. of front headroom, 38.6-in. of rear headroom, 57.2-in. of front shoulder room, and 56.5-in. of rear shoulder room.
2020 Mercedes-Benz EQC Range
During European testing, the 2020 Mercedes-Benz EQC range measured between 277 and 293 miles on a single charge. This electric SUV in 2020 includes a 7.4-kW onboard charger for DC fast-charging. It can charge to 80-percent capacity in just 40 minutes.
2020 Mercedes-Benz EQC Performance Specs
The new Mercedes-Benz EQC contains dual three-phase asynchronous electric motors. A single motor sits on each axle to create that beloved 4MATIC AWD system that we all love. This produces a combined 402 horsepower plus 561 pound-feet of torque. The 2020 Mercedes-Benz EQC hits 60 mph in just 4.8 seconds with a top speed of 112 mph. As expected, the EQC uses regenerative braking to recharge the battery naturally while you drive. The steering-wheel-mounted paddle shifters help to adjust the regeneration levels based on driving conditions and user preference. The 2020 Mercedes-Benz EQC tows up to 3,070 pounds and features a maximum payload of 1,135 pounds.
2020 Mercedes-Benz EQC Exterior Dimensions & Colors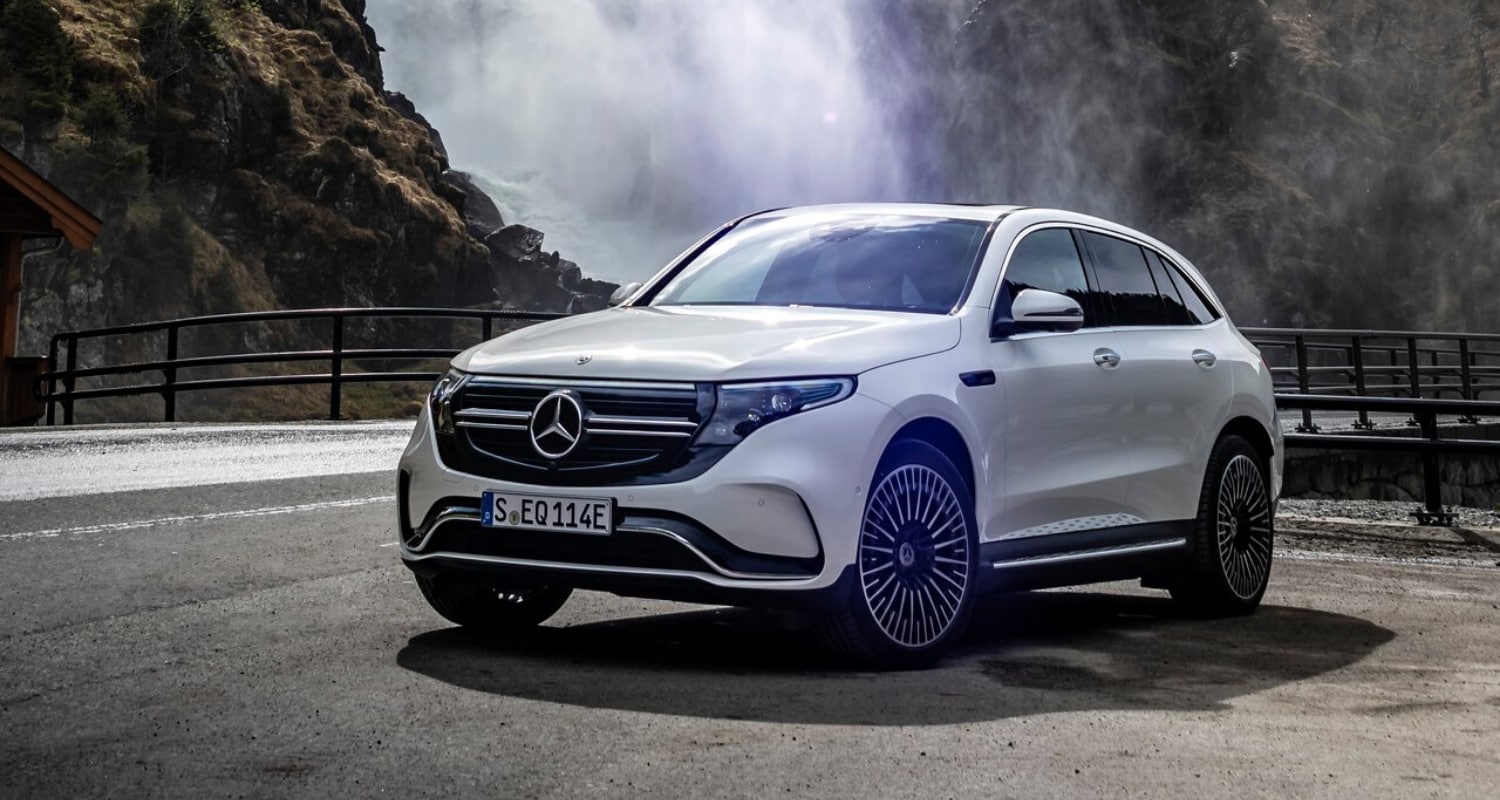 The 2020 Mercedes-Benz EQC looks like it fits in perfectly with the family of Mercedes-Benz SUVs. It's traditional, elegant, and stylish but completely electric. There is even a functional grille, which many electric cars don't have. The 2020 EQC exterior dimensions measure in at 187.5" L x 82.5" W x 63.9" H with a 113.1" L x 74" W wheelbase. There are 5 exterior color choices for the new 2020 EQC: Polar White, Obsidian Black, Lunar Blue, Graphite Gray, and Cirrus Silver.
2020 Mercedes-Benz EQC AMG
We haven't heard anything yet about a 2020 Mercedes-Benz EQC AMG version and since this is the first EV produced by Mercedes-Benz, we might not see an EQC AMG quite yet. Of course, enthusiasts are anxiously hoping it becomes a model, but no word from the automaker yet.
2020 Mercedes-Benz EQC Reviews
While we don't have any safety ratings yet on the 2020 Mercedes-Benz EQC, we do know that critics are thrilled with what they have seen so far. Top Speed states that the EQC is a "practical thing" while Car & Driver proclaims that it is the "safe choice among EVs."
---